Grand Canyon Kosher Catering
Kosher Takeout in Flagstaff
Grand Canyon Kosher is available for tourists under the strict supervision of Rabbi Dovie Shapiro (Chabad of Flagstaff). All meals are Glatt Kosher.
Please place your orders as early as possible to ensure the best service possible.
Inquiries must be submitted at least 48 hours in advance.
Lunch $30 
Your choice of one tuna fish or egg salad sandwich. Also includes fresh fruit, bottled water, and a snack.

Dinner $45
Your choice of Chicken or Salmon, rice, and vegetable side.

Shabbat Dinner $80
Everything you would need for a Friday night meal: Candles, Grape Juice, Challah, Gefilte fish, 2 salads, Chicken, 2 side dishes (such as rice and kugel), and dessert. Each meal serves one person.
Shabbat Lunch $80
Grape Juice, Challah, Gefilte fish, 2 salads, schnitzel, 2 side dishes, and dessert. Each meal serves one person.
Please complete our inquiry form and our office will contact you to let you know if we can accommodate your order.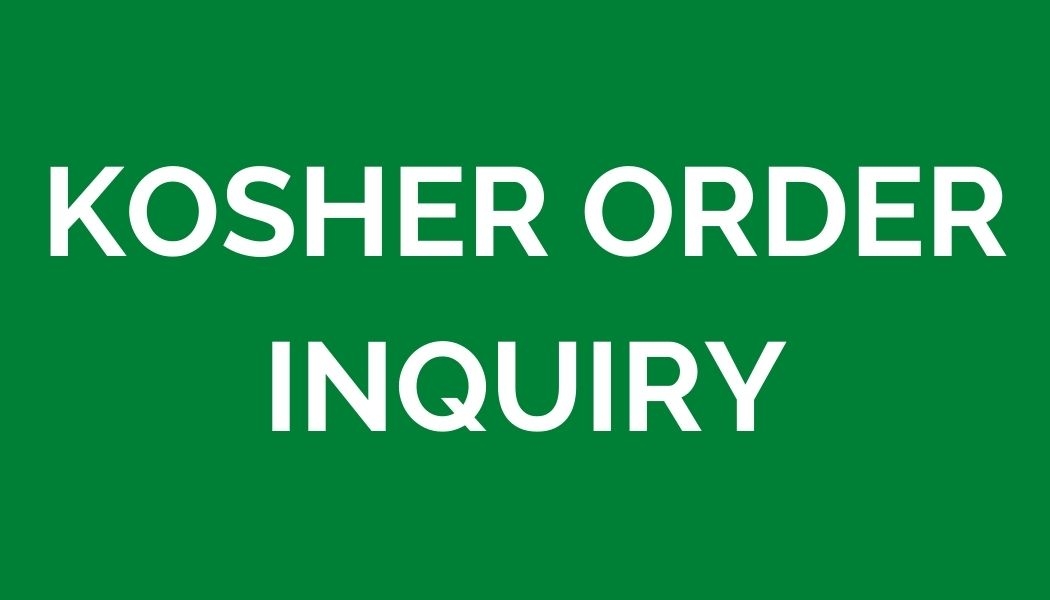 Delivery Available:
Delivery is available in Flagstaff and surrounding areas.
Flagstaff: $20.00
Williams: $40.00
Sedona: $70.00
Grand Canyon: $100.00
Group Catering & Facility Rental:
Chabad of Flagstaff offers kosher catering for large groups for breakfast, lunch, and dinner.
Catering can be ordered as take-out, or dine-in at the Chabad Center with an additional facility rental fee.
Click Here to learn more about group catering.
Click Here to learn more about Chabad's partial and full day facility rental fees.

For questions or further details, please contact us at [email protected] or call 928-255-5756.
 

Feedback:
"The kosher meal service of the Chabad of Flagstaff was absolutely amazing. It truly made our vacation so much more enjoyable. What a pleasure to come back to a delicious fresh warm meal after hiking down the Grand Canyon!! Rebbetzin Shapiro was so flexible and accommodating, even making special dinners to keep my kids happy!!! They opened up their home to us on Shabbat!! Thank you so much for everything!!!"
The Moskovits Family
Brooklyn, NY
"We were absolutely astounded over the service the Shapiro family provided us. They were welcoming, provided delicious, heimish food, and were very accommodating. They had their delicious meals warm and ready at any time we requested. They helped us with directions, suggested places we should visit and were very flexible about timing. We are sure your experience will be as great as ours. Thanks again to the Shapiros."
Rita Brownstein
Queens, NY

"On behalf of my wife and myself, we want to give a huge thank you for arranging the two meals for us. They were truly delicious and really gave us the energy to continue on our journey."
Yehuda Eizicovics
Toronto, Canada

"The Shapiros helped us have a wonderful, full Shabbat meal without having to have TV trays. It was very tasty, and I was really quite impressed."
Marcia Schwartz
Teaneck, NJ